With a limited budget we understand how important it is to purchase equipment that can be used for multiple purposes and that won't be destroyed easily.
Here we outline our favourite pieces of equipment and how we've used it.
Equipment:

Spikeball (aka Roundnet)

Organisation: Roundnet Australia
Website: www.roundnetaustralia.com.au/schools
Description:
Spikeball is an exciting mix between beach volleyball and good ol' fashioned school yard downball.
Teams of two have up to three touches to hit the ball off the net in such a way that the opposing teams are unable to return it.
And the best part...you can hit the ball in any direction, as hard or as soft as you want!

How we used:
This game is absolutely awesome.
I have played it with my students and also while sipping on a few cold bevies with some mates on a weekend away.
You can guess which one was more fun!

In both scenario's, every partipant was totally enthralled with the game.
Why we love:
1) Easy to set up.
2) Easy to learn.
3) Great for developing motor skills, both fine and gross.
4) Great for developing teamwork.
5) Great for developing strategical thinking.
6) A great way to work up a sweat, especially as the skill level increases.
7) It's portable and can be played on any surface (beach or grass is best).
8) It is super affordable (kits start at around $100).
9) Every student has loved it so far.
10) It's full of grunts, groans and lots of laughs!
Special Offers:

10% discount when you mention 'PE Made Easy' in your order form.
Equipment: PE, Sports & Fitness Equipment
Organisation: HART Sport
Website:
www.hartsport.com.au
Description:
HART Sport have a huge range of high quality, innovative products for PE, Sport and Fitness that are excellent for their intended purpose.
They make it easy for customers to get info on products, buy products and get products. They have huge amounts of stock and a distribution system to get orders to customers fast - no matter where they are.
How we used:
We have been purchasing our PE equipment through HART Sport for years. They are our 'GO TO' for all things PE, Sport & Fitness.
From cones, balls, sports specific equipment, coaching gear and fitness equipment, HART Sport seriously have the best version of it all!
Why we love:
1) They have the best quality products available. We can always rely on the equipment working properly and being durable.
2) Their website is so easy to search and view products and purchase right there on the spot.
3) Their delivery speed is crazy quick and their ordering process is super smooth.
4) They regularly release new innovative products that make our jobs as PE Teachers easier.
5) Their customer service is absolutely wonderful. They are so nice!
6) There prices are spot on. Schools get discounts for being registered too.
7) They are committed to ethical sourcing. YAY!
8) Looking through their catalogue gives us hours of joy as PE Teachers. We wish we could have everything 🙂
9) They are the one stop shop, the have literally had everything we have ever needed for teaching PE.
10) Quality, quality, quality! ​
Special Offers: When you purchase $250 or more online through your school portal, use the online code PEMADEEASY to receive a free all seasons bag. This code is in conjunction with your school discount.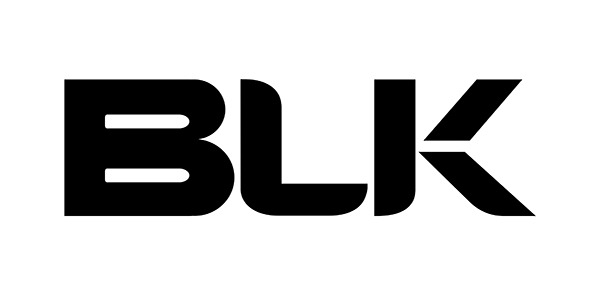 Clothing: POLO SHIRTS
Organisation: BLK
Website: www.blksport.com
Description: BLK offers cutting edge apparel that looks good and is also great for performance. Get kitted out with new gear for yourself, your Health & PE team. There are standard designs to choose from or you can design your own, including adding your logo and choosing your own style and colours.
How we used: We've used BLK for a variety of apparel in the past. We have also chosen BLK for all of our PE Made Easy gear including polo, shorts, jacket and back packs.
Why we love: Their apparel is awesome quality and it breathes well. In particular, other polo tops we've used in the past get sweaty and smelly when it's hot, whereas the BLK ones have always been great to wear. They also have an excellent ladies cut polo which can be hard to find too.
Special Offers:
5% discount to all PE Made Easy visitors. Use the following code at checkout: PEMADEEASY